So, you were thinking about what frog poop looks like. For many people, this would sound like a weird thing to do but as a frog enthusiast myself, I know it isn't strange to think about frog poop. Maybe you have a garden and wonder what kind of frog leaves the kind of poop you found or maybe you have been going out for a walk and found some droppings of what you think are frog droppings.


Fortunately, I don't have to know the exact reason you want to know it, but with this article, I hope to help you find the answers you have about the poop.


First I want you to see how frog poop looks like and how a frog does the deed. Now as a kid I always thought that frog poop would be little. I thought this because frogs are little. But when my dad showed me frog poop for the first time, I knew that it wasn't anything like the cute sized droppings I imagined it to be (I thought it would be more like rabbit droppings).


None of that is true. When you look at the picture below, you see that the frog can lay a "massive turd" in comparison to its size. I was surprised by that, are you?


Now that you have seen what frog poop looks like, here are some pictures of frog poop in different conditions.


Here you see frog droppings next to a pool. Now some people who aren't familiar with the droppings, sometimes think that what they see are algae, but in most cases, this isn't true. For people with a pool, I would suggest to try and keep the frogs out of the pool.


Next is a picture that I found very funny! I found it on the Reddit website and it is a picture of a tree frog pooping on the door of a house. I never thought I would see anything like this and I haven't seen it near my home, but I hope you enjoy this picture as much as I did when I saw it.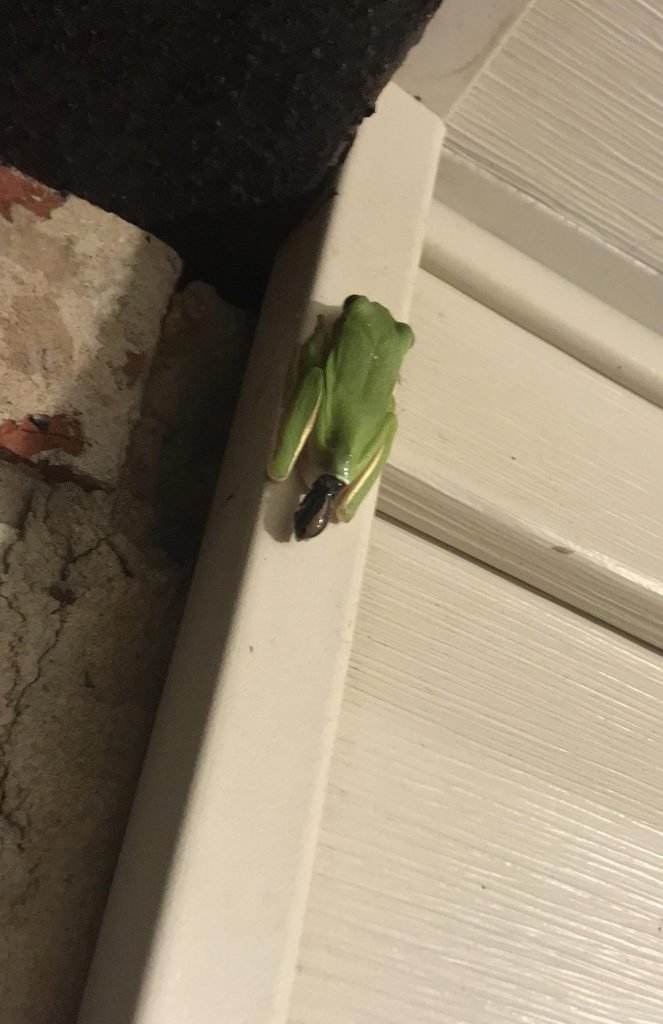 Now, as I said earlier, as a kid I thought that frog poop would be something cute like the little droppings of a rabbit. But When I saw this picture I knew for sure that this wasn't the case. Below you see frog poop with a coin beside it. Now I do not know exactly how big the coin is, but probably a between 1 and three centimeters. This is bigger than I expected frog poop to be when I was a kid. Enjoy the picture!


Frogs are not the only one who can poop like they are a giant. Toads also know how to do that. Below is a picture of a toad that is pooping a giant turd. If you want to see more of this picture, you can! It is a video and when you click the image below, you'll go to the video! This video, in particular, shocked me quite a bit. The idea that a toad could poop something like a quarter of its own body was an idea I couldn't get my head around.


Who knew that you could enjoy an article about frog poop and watching frog poop pictures! I want to thank you for reading through this article entirely. I hope you have learned a bit about how frog (and toad) droppings look like and how big they can be. If you learned anything, it is probably the fact that it is amazing that frogs and toads can poop almost a quarter of their own body length!